Development Goal
The High Mileage Tyre
Performance Specification
Applying simulation optimization of tread grooves and open pattern arrangement to meet the city's highway mute core demands, application of computer pattern design and wear formula, better and more stronger sidewall structure, improving the tyre bearing and wear resistance,it is a very comprehensive performance of the city highway products.
Main Performance
Product Size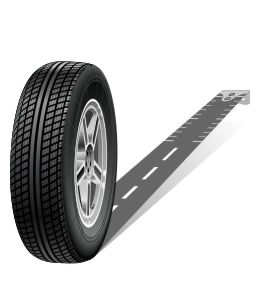 1、Super Abrasion Resistance
Ultra wear-resisting tread formula design and the best pattern design, to ensure the strongest wear resistance
A.Use the latest ultra wear-resistant formula, the tyre mileage is more than 120 thousand kilometers.
B.Use 9.5mm pattern groove depth, more durable and longer service life.
2、Stronger Carrying Capacity
The application of the latest sidewall material and the strengthen sidewall structure enhance the bearing capacity
A.Apply the latest sidewall material to strengthen the sidewall strength and fundamentally improves the load-carrying ability.
B.Optimize the carcass structure of the tire further , ensuring high load-carrying performance.
3、Excellent Mute Comfortable
The main application of computer noise simulation and carcass structure optimization technology to enhance the mute and comfort performance
A.Apply technology and noise simulation technology, optimizing the arrangement of patterns and the design of pattern block angle, so as to improve the mute performance.
B.According to the stress analysis of the tyre parts in the process of driving, the optimum carcass structure is found to ensure the comfort performance of the tyre.