Development Goal
The HP Tyre
Performance Specification
With fashionable and beautiful patterns and stronger carcassstructure, making this product satisfy the broad masses of consumers for luxury sports and high-speed safety pursuit.
Main Performance
Product Size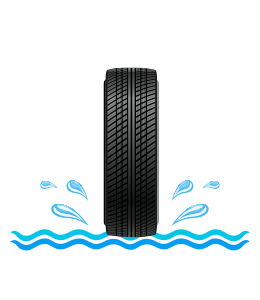 1、Super Wet and Dry Grip
Through comprehensive pattern and tire structure design, the overall performance of the grab is improved.
A.In accord with the formula, structure and new material, so that the bonding area of carbon black particle and macromolecule polymer is increased, and the adhesion between tread and road surface is further increased.
B.Apply the most popular asymmetric tread pattern design, the inner pattern, vertical groove, cross groove to focus on wet grip, and the outer width of pattern blocks, increasing the ground area, to improve dry and wet grip.
C.Apply nylon to reinforce the tread band, suppresses excessive tyre movement, increases the force between the tread and the road surface, and makes the operation more precisely.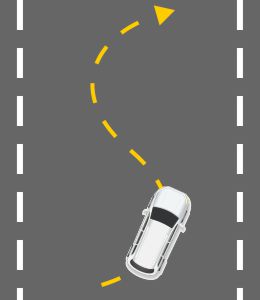 2、Stable Handling
Through the pattern design and carcass structure design, ensuring the stability of the super control performance.
A.Wide straight line groove design provides accurate steering performance of the tyre.
B.Strengthen the carcass structure design, effectively ensuring the tyre strength requirements and high speed and excellent handling performance while driving at high speed and ensures safe driving.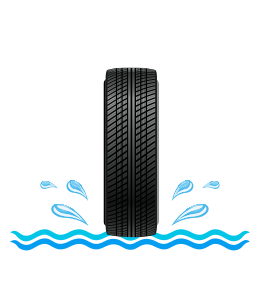 3、Excellent Drainage
Mainly through the pattern design to ensure the best performance of the tyre drainage
A.Four wide central pattern groove, two tread side and continuous smooth pattern groove, to enhance the tire straight line guidance performance, skid resistance ability and drainage performance.
B.With broad, rugged shoulder pattern design and the stiffener design at the bottom of the ditch,to ensure the rigidity of the tires at high speed and steering effectively.