Development Goal
Mud Cross-Country Tyre
Performance Specification
Apply variable pitch shoulder design, matrix structure roughsidewall, super massive armor type and combination of fashional pattern design, this product provides excellent cross-country performance and meet the aesthetic bearing and many other aspects of demand.
Main Performance
Product Size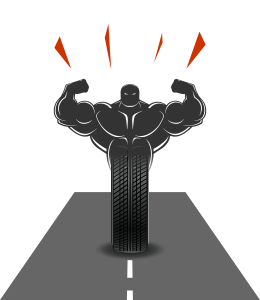 1、Excellent Dirt Off-Road
Through the special pattern design, to enhance the mud cross-country performance greatly
A.The design of smaller sea grounding block area is relatively small (about 46%), transverse grooves ensure smooth, strong grip,and the tire to climb the slope is 65-70 degree slope easily.
B.Use the shoulder to shoulder design, a rough, massive and armor type sidewall, which ensures the mud and sand handling capabilities of the tyre, while effectively protecting against external damage during rough road driving.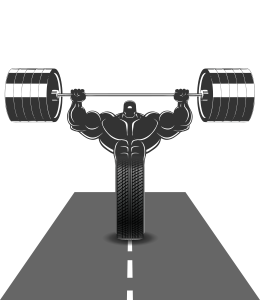 2、Super Carrying Capacity
Mainly through the structural design of the carcass, to maximize the bearing capacity
A.As for structure design, using the double crown wide steel belt and three layers of polyester cord, in order to further enhance the strength of the matrix in the belt surface and layers of nylon cord, effectively guarantee the strength requirement of tire pressure at rated load.
B.Besides the three ply cord, two ply cross ply cord is added, which gives the tyre superior puncture resistance and ensures the normal use in harsh environment.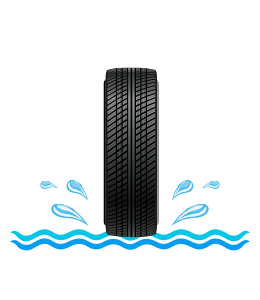 Mainly optimize the pattern design, to enhance the performance of the tyre wet grip
A.Main channel volume increasing,can effectively make the formation of large drainage space between the tire and the road surface, the tyre can be concentrated to the middle of the water to a large number of rows, reducing bad effect, and enhance the safety of wet grip.